Comfort and trust are essential to a therapeutic relationship. While qualifications and experience are certainly important, finding the right therapist is often a matter of personal chemistry. Good rapport assures you will feel able to talk freely about intimate matters and develop the trust and confidence you need in a therapist.
That's why I offer a free initial phone consultation. We can talk about why you're considering sex therapy. I can answer your questions, ask some of my own, and give you a good idea of whether I can help you achieve your goals for therapy. You can see if the chemisty feels right and decide whether you'd like to schedule an appointment. If you are a couple, I like to speak to each of you before your first appointment.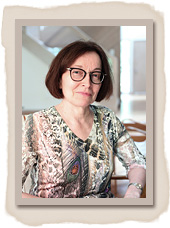 You can reach me at (404) 549-5151. If I'm in session or out of the office when you call, you can leave a recorded message and I'll return your call when I have a break.
All consultations are strictly confidential. Your confidentiality is protected by professional rules of conduct and by state and federal laws.
I cannot disclose any information about you, including the fact that you are a client or that we have talked, without your written authorization (except for unusual legal circumstances very narrowly defined in the laws on confidentiality). Many clients do not want to tell their health insurance companies about their therapy, and that's your personal decision. If you prefer to seek insurance reimbursement, I can provide medical receipts for that purpose. It's up to you.