Sexual energy is a powerful force in our lives.
At its best it can create a togetherness like nothing else. In addition to connectedness with our partners, it can bring us feelings of deep fulfillment, inner peace, self-acceptance, and overall well-being – that "healthy glow" we hear so much about. Sexuality can be a profoundly sustaining force in our lives, even a healing force at times.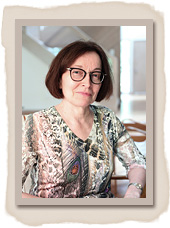 But sexuality can also become a source of frustration, division, alienation, anger, self-rejection, and ill-being. Particularly as we go through various changes in our lives, our sexual energy can change in unexpected and confusing ways.
Sexual issues often come to the fore in couples counseling, but they can be equally important to people living outside an established relationship.
In addition to my training as a counselor and psychotherapist, I am also a trained and certified sex therapist. I feel a strong commitment to sexual well-being as a component of overall wholeness and wellness.
My training and experience help me lead you toward more of the fulfillment you want from your sex life. It often comes as a huge relief just to begin talking about your concerns with a sympathetic and knowledgeable person who understands your hopes and worries and who feels comfortable discussing sexuality with you.
I have helped many individuals and couples find more emotional and physical satisfaction through intimacy. You can have more fulfillment than you have enjoyed in the past.
Asking for help is the first step toward reaching that fulfillment.

Professional affiliations:

AAP • American Academy of Psychotherapists
AASECT • American Association of Sexuality Educators, Counselors and Therapists
ACA • American Counseling Association
LPCA • Licensed Professional Counselors' Association of Georgia